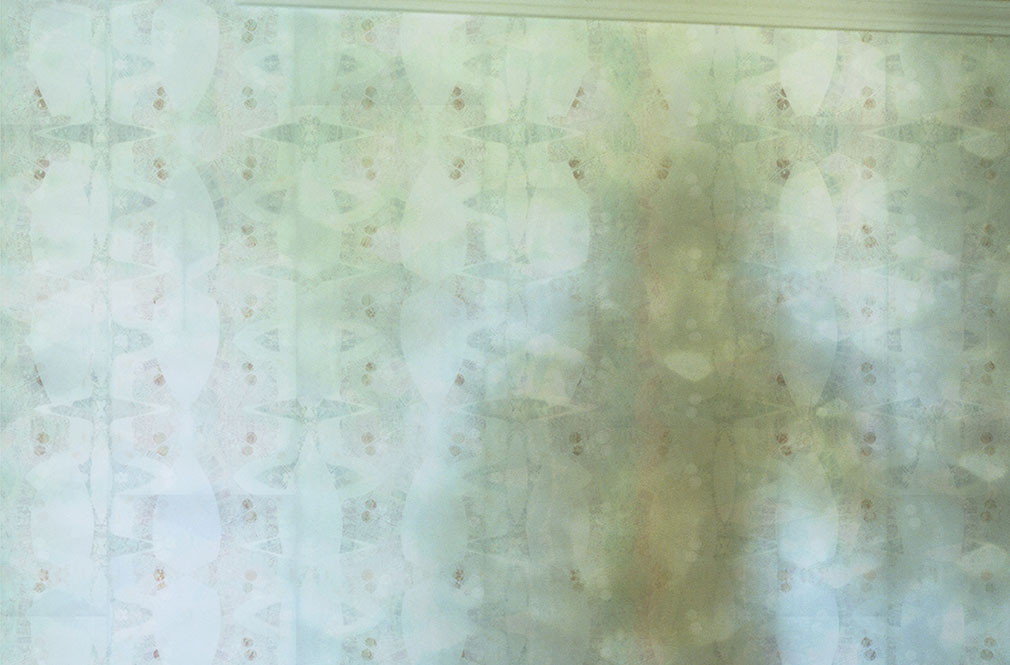 The Yellow Wallpaper, video, color, 15 min, 2008
Adaptation of author and women's rights activist Charlotte Perkins Gilman's 1891 short story of the same title.
Composed of still images punctuated by intertitles, The Yellow Wallpaper details a woman's experience of a rest cure enforcing strict isolation. Alone in her bedroom, under the scrutiny of her family, the woman begins to observe the room's wallpaper more and more obsessively, until she eventually recognizes a woman trapped in the paper––herself. The film was shot in a vacant house in Beverly Hills and digitally manipulated to evoke the impression of papered walls in otherwise empty rooms. The estate and the vacant house set the stage for the film's main character, the wallpaper that is constantly changing.
Distributed by Arsenal Institute for Film and Video Art, Berlin Here
Selected Screenings
2013 
The Yellow Wallpaper, 1-year presentation on Arsenal Experimental's online platform at ARTEcreative, creative.arte.tv
2012  
Thresholds of Intimacy, Mångkulturellt Centrum, Botkyrka
2009 
Video Visions, Edith-Ruß-Haus für Medienkunst, Oldenburg
My Room My Space, video program as part of lecture series Other Dimensions, Medienwerkstatt Wien, Filmhaus Kino, Vienna
Arsenal Summer School, Arsenal Institute for Film and Video Art, Berlin
Bibliography
Katharina Windorfer. "Intermediale Konzepte in The Yellow Wallpaper von Charlotte Perkins Gilman und The Yellow Wallpaper von Katrin Pesch." In Intertextualität, Intermedialität und Transmedialität. Zur Beziehung zwischen Literatur und anderen Medien, edited by Volker C. Dörr and Tobias Kurwinkel (Würzburg: Verlag Königshausen und Neuman, 2014): 103-119.